Gmap shortcode
Gmap shortcode support creating a google map with multiple marker.
If you have a own key, you can change it from http://yoursiteurl.com/admin/config/drupalexp at Gmap API key field in Builder Settings
To create a google map, the first, you must create a Gmap wrapper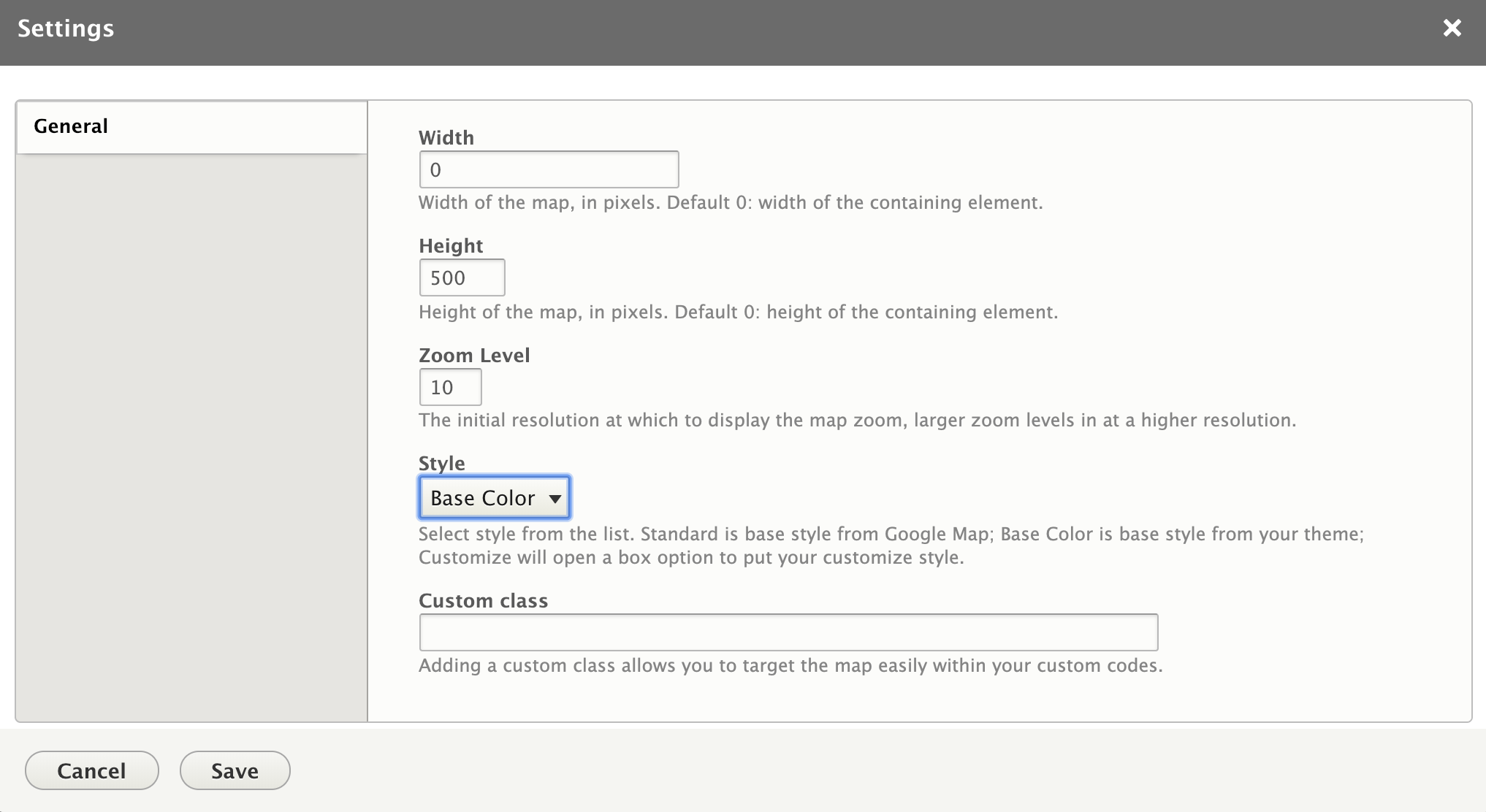 Gmap Attributes
Height: set height of map.
Zoom Level: is magnifications of map.
Class: add custom class to google map wrapper
Custom Style: add custom style to google map, it can be silver or dark map... You can get it from this link
After creating Gmap wrapper. Now you can add multiple Map maker into Gmap

Map maker Attributes
Title: title display on marker when user click on it.
Address: address which you want to you on google map
Longitude: is longitude of marker in map.
Latitude: is latitude of marker in map.
Icon (optional): choose icon which you want to override icon show on maker of Google