Display progress bar with custom values. Style your whole progress bar or separate values according to your needs.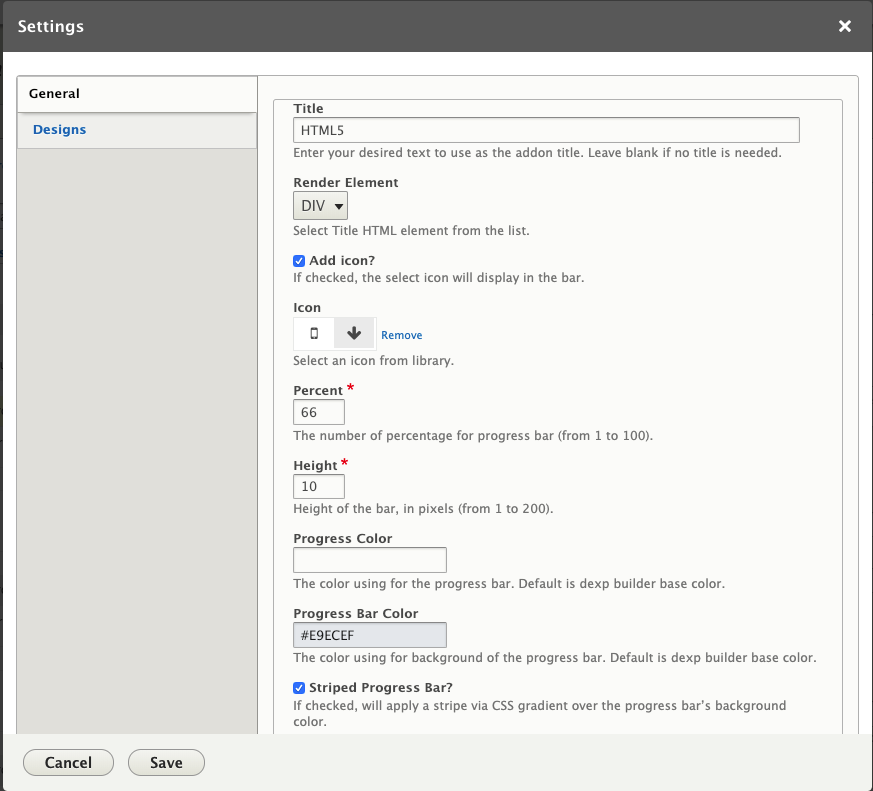 General
Title: The title of progress bar which will be displayed above progress, you can leave it empty.
Render Element: The heading tag for title above.
Add Icon: Add an icon for accordion item from icon library.
Percent: The value number of percentage of bar. From 1% to 100%
Height: Controls the height of bar, in pixels.
Progress Color: Controls the color of progress bar.
Progress Bar Color: Controls the background color of progress bar.
Class: Adding a custom class allows you to target the progress bar easily within your custom codes.
Video Demo